---
The 74th Texas International Fishing Tournament is in the bag! 1,188 anglers participated in this year's TIFT along with a total of 493 boats, an increase of 93 over last year. http://tift.org/621/74th-tift-results-wrap-up/
See all results here: 2013-winners-list.
Randy Pierce of Port Mansfield aboard the Bad Fish II is the 74th Texas International Fishing Tournament's Grand Champion Bay Fisherman with a total weight of 33.75#. The Grand Champion Bay Fisherman is awarded to the angler with the highest point totals of all three eligible species (trout, redfish and flounder) for two days of fishing.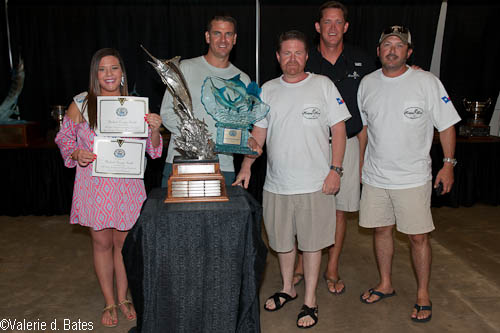 Michael Douglas Smith on the Happy Hour was declared the Texas Grand Champion with a point total of 839.9.
Playday Photo sales: http://backprint.com/view_event.asp?PID=bp%1BsBu&EVENTID=118061
Friday Weigh-In photo sales: http://backprint.com/view_event.asp?PID=bp%1BsBu&EVENTID=118086
Saturday Weigh-In photo sales: http://backprint.com/view_event.asp?PID=bp%1BsBu&EVENTID=118098
Awards Ceremony photo sales: http://backprint.com/view_event.asp?PID=bp%1BsBu&EVENTID=118108
---
The 74th Texas International Fishing Tournament is in the bag! 1,188 anglers participated in this year's TIFT along with a total of 493 boats, an increase of 93 over last year. Saturday's photo sales here: http://backprint.com/view_event.asp?PID=bp%1BsBu&EVENTID=118098
---